Active Sustainable Tourism ©
Tourism professionals, players in maritime tourism, must today protect natural sites (the source of their turnover).
Today, many tourists wish to experience exhilarating moments through environmental protection missions.
The great tourism professionals, who will have the means to exalt their clientele, will retain their clients and preserve their tourist sites.
Our diving suits are equipped with communication between divers and with the surface. Thus tourism stakeholders will be able to develop "Underwater Tourism": Discovery of marine fauna and flora. They will also be able to develop actions to protect the ecosystem.
You are settled on Faréa, the journey begins.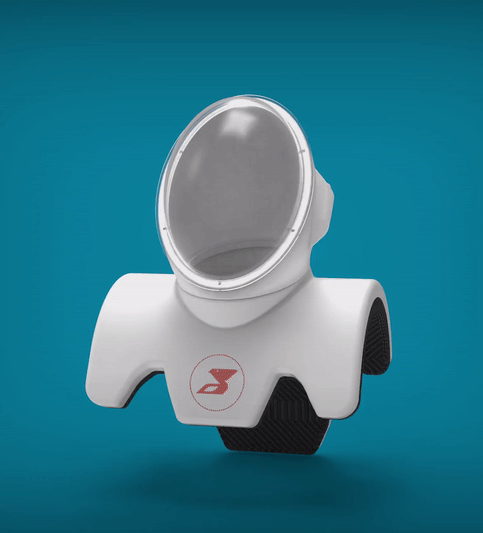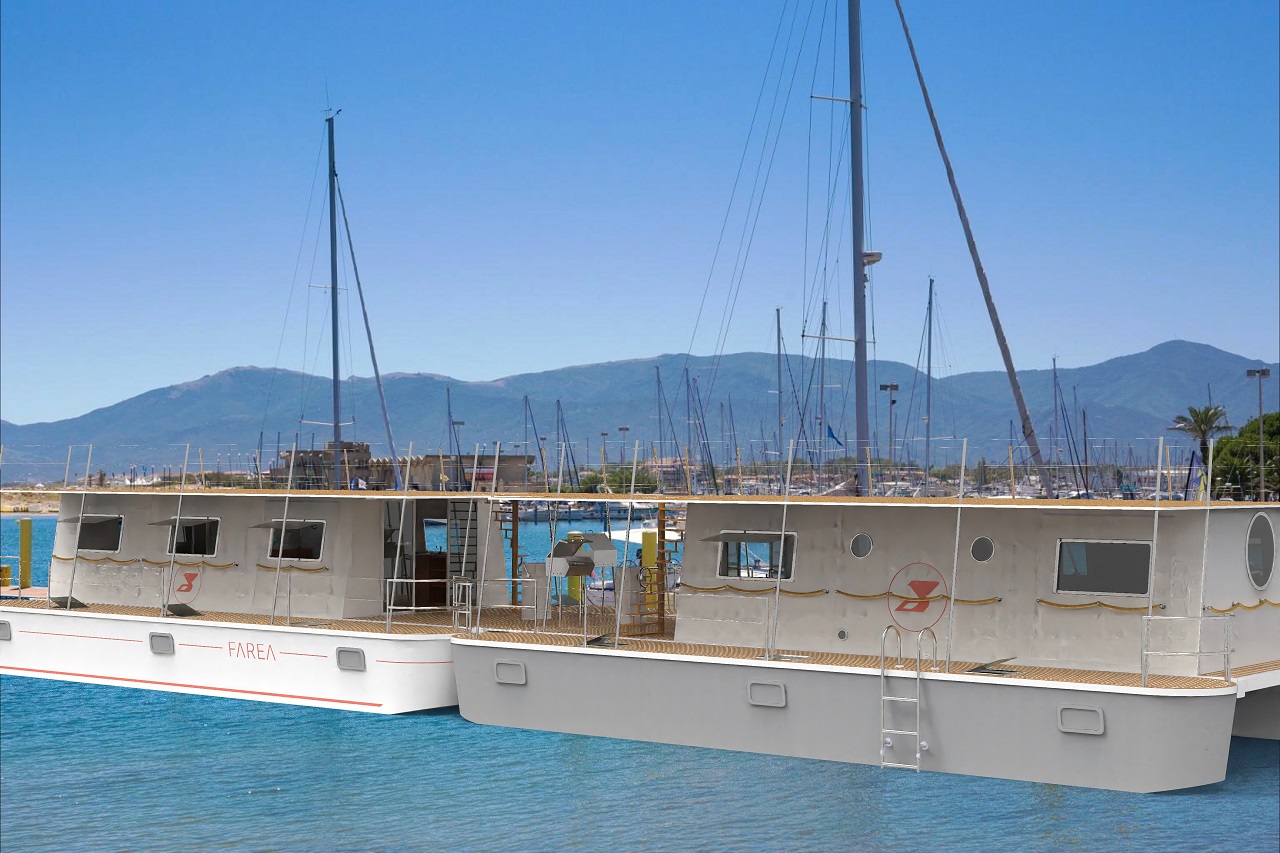 Ports have become boat parks. The shops no longer see many people passing…
Ports must be given new life:
With port events:
The port will be the place where new products will be launched!
Events on different subjects (at the choice of the port) can be organised.
Parades, bachelor parties, and all sorts of good reasons to get together for a sea trip.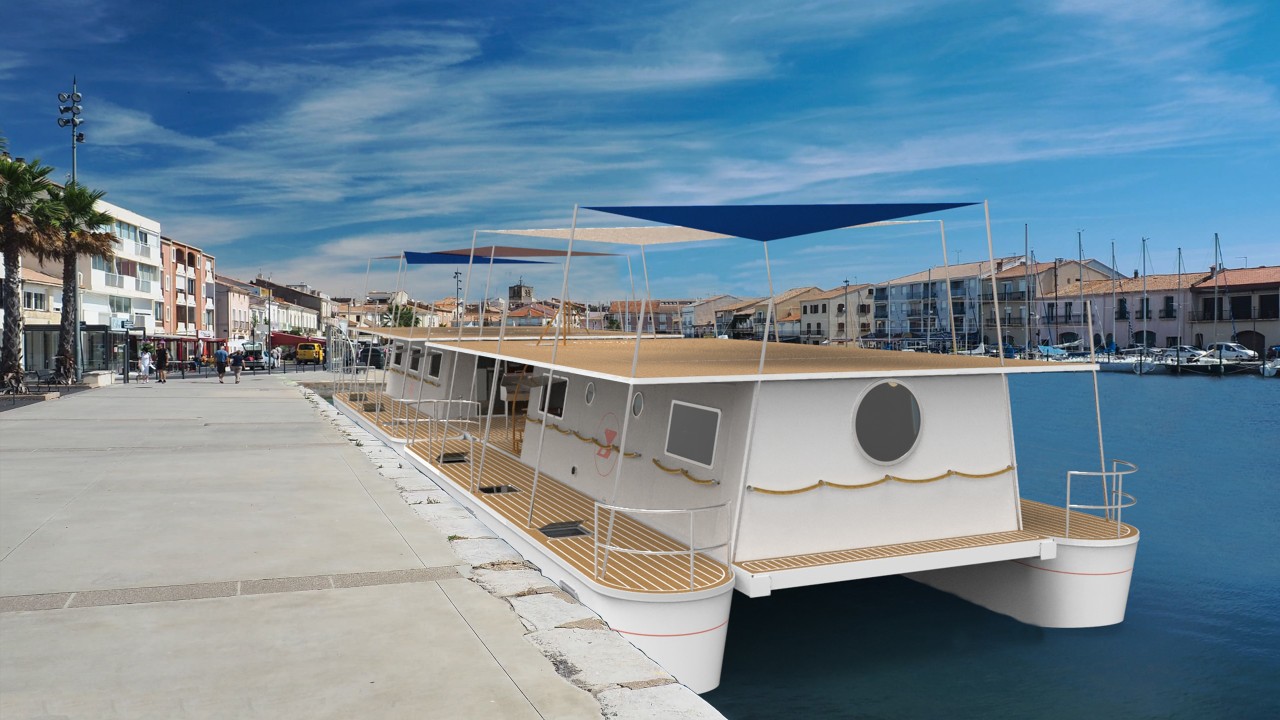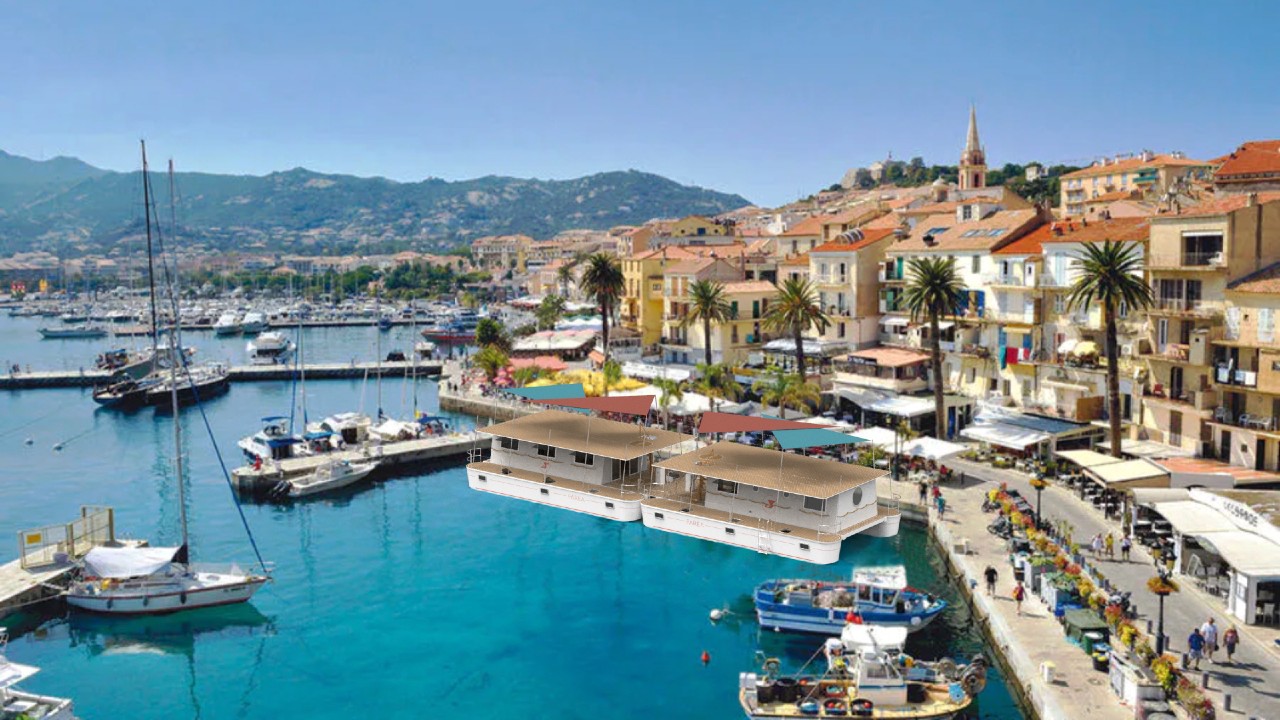 Invest in our Farévillages!
The Faréas are the only boats that can be operated both on land and at sea. On land, the land does not need to be serviced (the Faré-Pilotis are autonomous).
At sea, the Faréa F2C can be grouped together in two or more… The Faréa company can offer you to exploit your investments on your behalf (FaréVillages).
The Faréa "F2C" catamaran is the first autonomous floating ecolodge, removable, transportable worldwide, equipped in its "home" version with 7 double cabins.
The Faréa «F2C» is with its 7.25m wide and 11.80m long, more than 85m².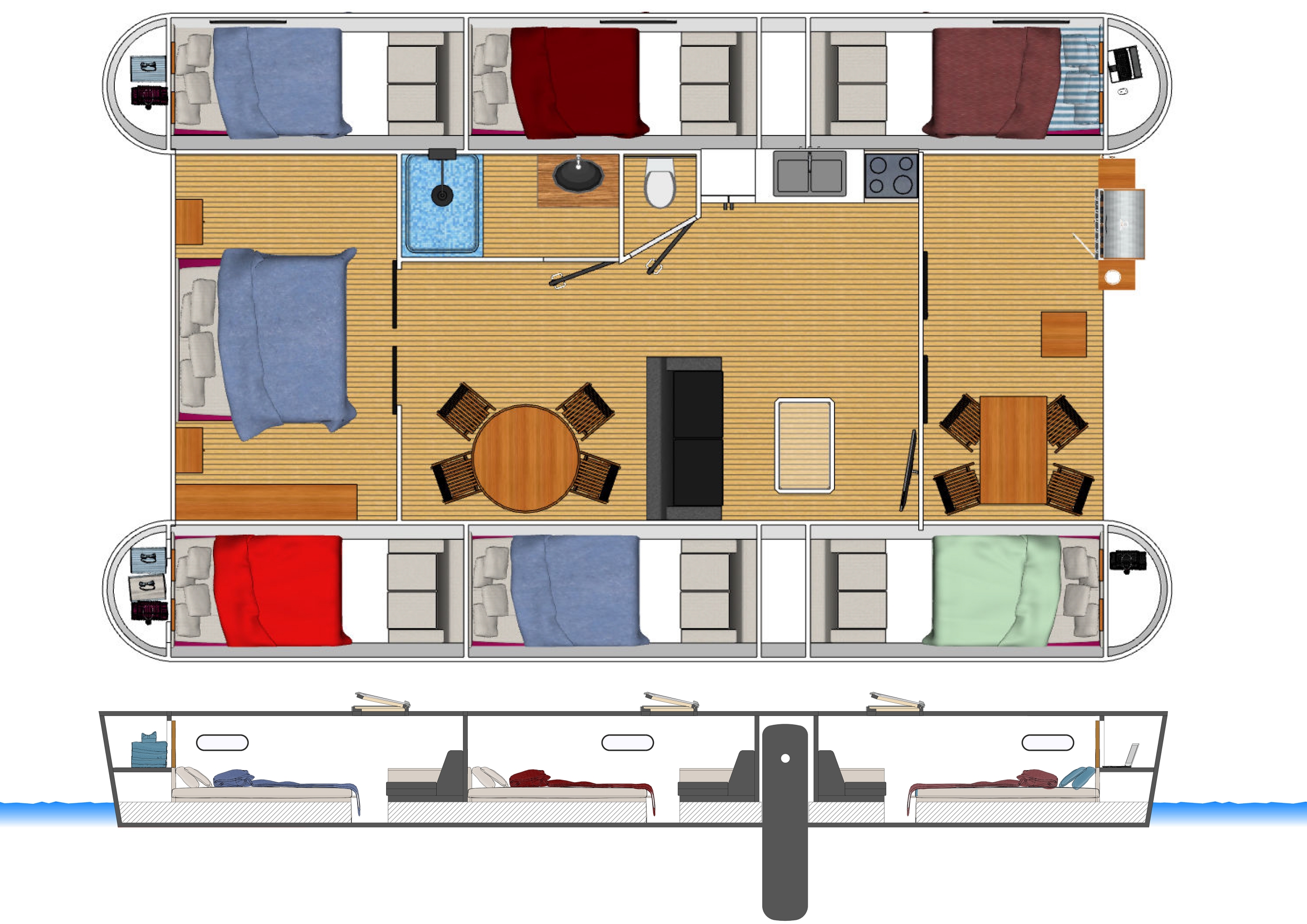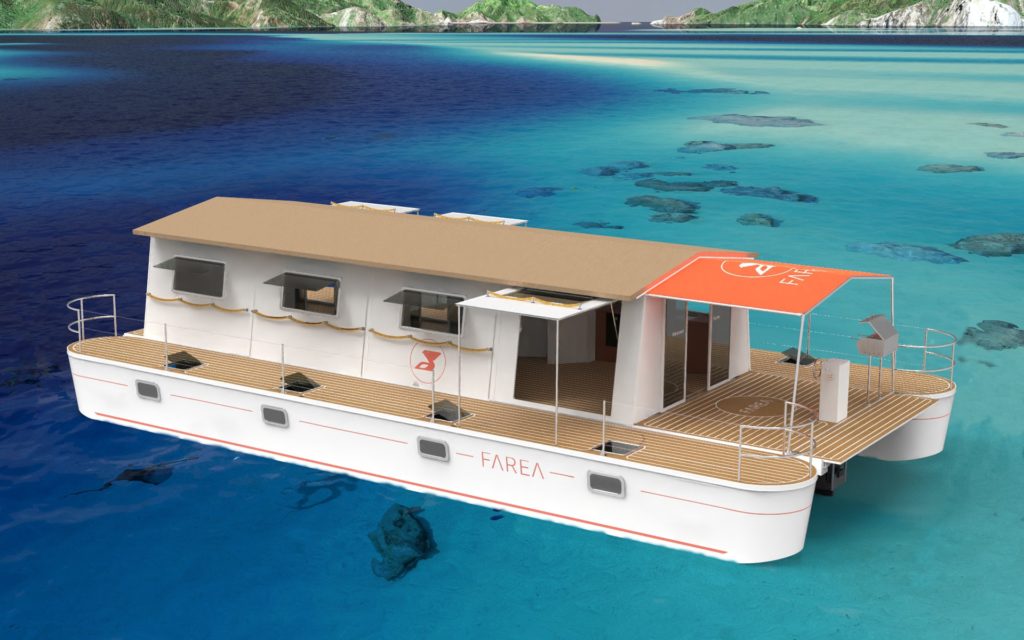 F2C-Extended model with 2 master cabins and 8 hull cabins
(Length 14.5 m – Removable and transportable in maritime container)
The hulls, with a deck width of 1.5m, allow the F2C to be used as a restaurant, creperie, … /… On water.
The F2C receives several types of outboard motors.
The F2C is equipped with a system called «RE-USE» allowing a great autonomy for water.
The draft of the F2C is 25cm to 35cm depending on its load.
Its retractable drifts allow to dock directly on the beach of your dreams.
When you want to organize an event on water, you need a big Yacht!… A lot of space, or a Farébulle!
Le Farébulle is both a floating 360m² Super Loft (including a 110m² mezzanine). And…
A Helipad capable of accommodating six-seat helicopters.
Certification is in progress, watch the video!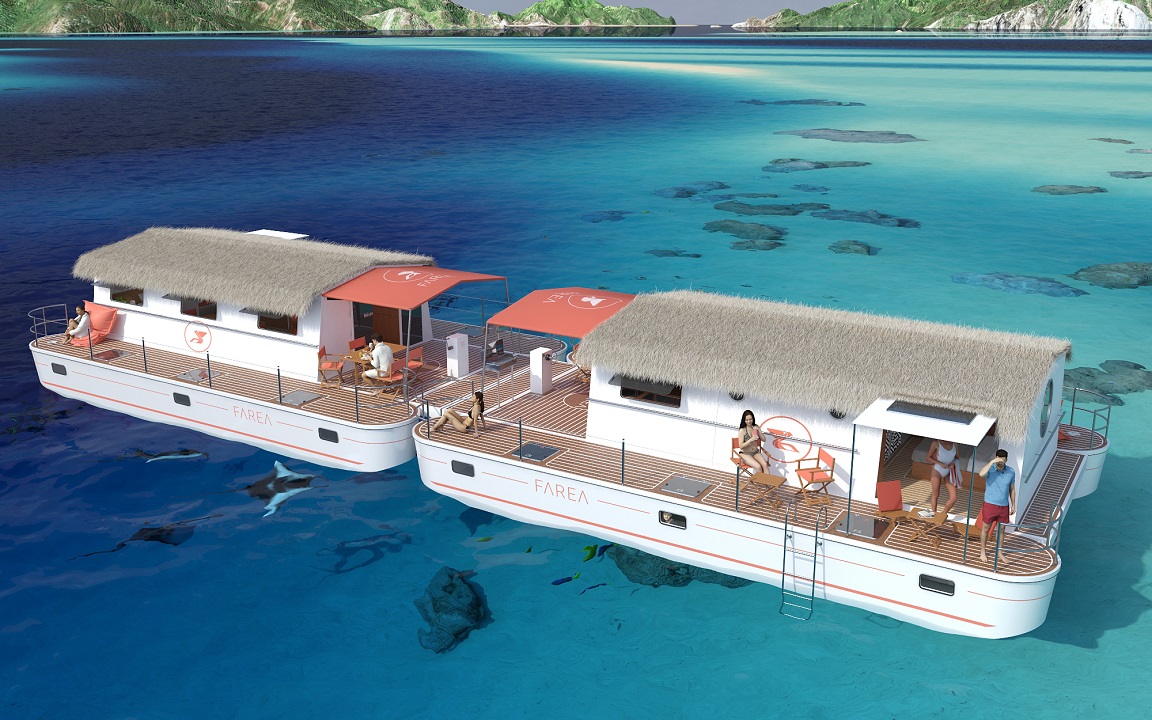 2 F2C-Extended = 172 m² and 14 twin cabins! Ideal for your best events!
You may dream of having one or more Faréas, which you would exploit for tourism!
Living on the water, caring for nature with your customers!
We would accompany you: Calculation of the forecast, return on investment, central reservation, maintenance and repairs insured!
We, the Faréa company, consider that the company is the best crucible for the creation of other companies.
Our philosophy: Synergy with new creators of wealth and jobs.
Our strategy: Communicate with you, know your plans (with a confidentiality procedure) and reflect on the method that will allow you to achieve your goals.
Let's just start with the sites where you would like to plant your Faréas! Locate the sites in question on Google Earth, present your project to us, send your file to: commercial@farea.fr and we will respond quickly.
A question ? Want to meet us ?
Contact us :
SASU FAREA
8, rue Crivelli
83400 Hyères
info@farea.fr
+33 7 81 84 61 15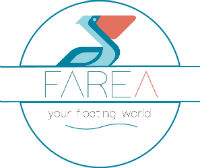 A question ? Want to meet us ?
Contact us :
SASU FAREA
8, rue Crivelli
83400 Hyères
info@farea.fr
+33 7 81 84 61 15